Please call to book your next appointment. 519-928-3253
19 Main St., Grand Valley
Thank you for your continued support!
OUR HOURS:
MONDAY: 10:00AM – 7:00PM (with Vinnie)
TUESDAY: 9:00AM – 7:00PM
WEDNESDAY – FRIDAY: 9:00AM - 8:00PM
SATURDAY: 9:00 – 5:00PM
SUNDAY: 11:00 – 4:00PM (with Vinnie)

Contact Owner Direct: 519-938-2128
Quality Hair Care for the Entire Family
Real beauty and true elegance stem from a healthy mind in a healthy body. When you feel good, you look good: your eyes, your skin, and your smile positively sparkle. At Cuts and Curls we aim to provide superior customer service and spa services, exceeding customers expectations and thus setting the highest standards of excellence in the beauty industry.

MEET OUR TEAM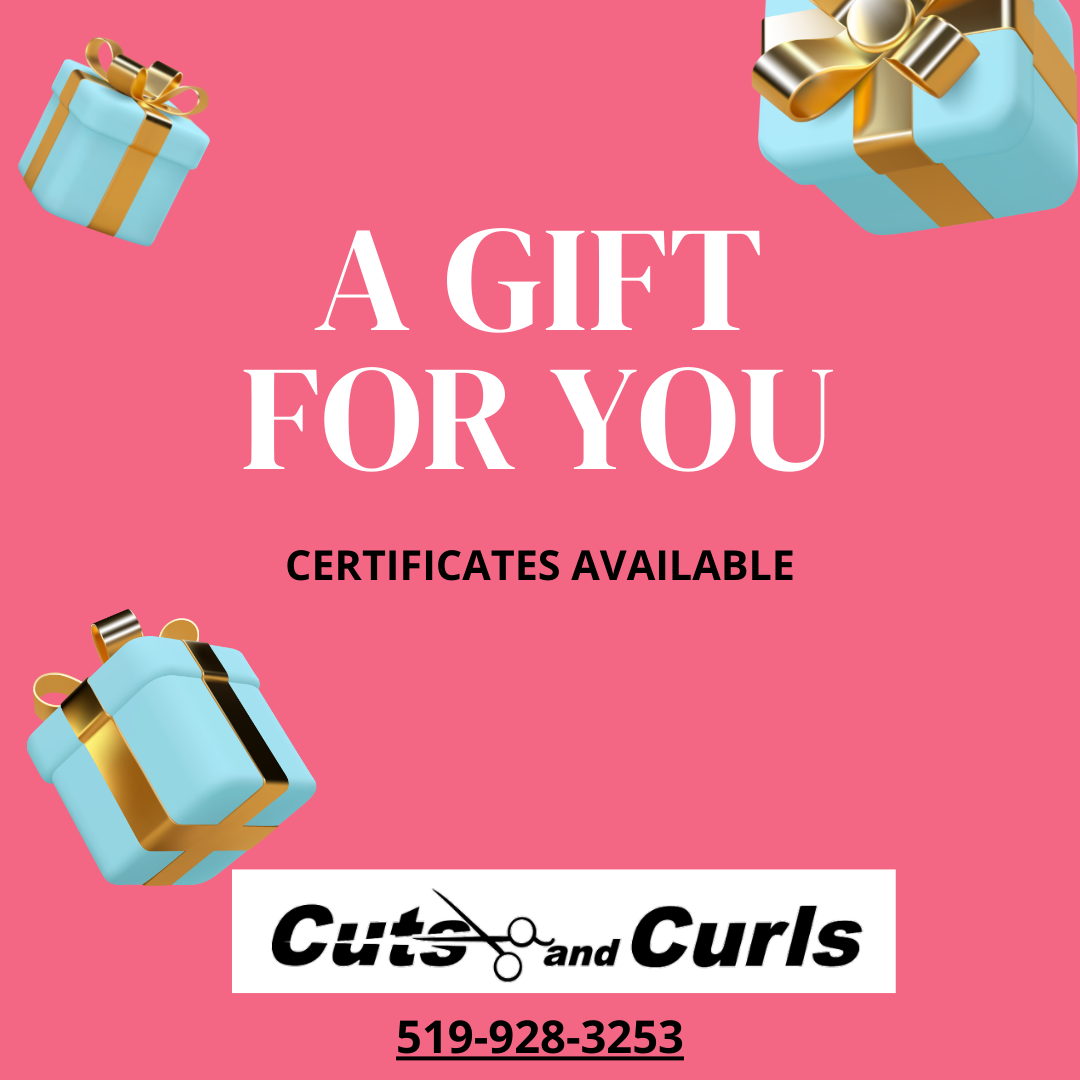 19 Main St. Grand Valley, Ontario
Canada L0N 1G0
Phone:519-928-3253
Owner Direct:
aninajeans@sympatico.ca
Mobile:519-938-2128
BOOKINGS WELCOME
ON PREFERRED STYLISTS